Home Theater Installation
Hudson Valley Home Media finds that a home theater offers superior home entertainment options without the headache of going to a movie theater. Home entertainment technology allows you to experience movies, dvd, blu-ray, cable, TV, and satellite like you are sitting in a commercial movie theater that is located in your living room.
Control Everything from a Universal Remote Application on Your iPad or Touchscreen Device
Home Theater Design
We make home theater system design and installation easier for residents of New York, New Jersey and Connecticut by providing our customers with the best options for home theater projects regardless of the size.
Whether you want a wall sized screen and a 4K projector or a wall mounted television, we will install it and support the installation should you have any questions.
Home Theater Equipment Selection
Hudson Valley Home Media tests the best equipment for home theater rooms. We only use brands that we know and trust.
We work with Architects and Builders
Oversight of Home Theater Construction is important when you want to enjoy your movies without disturbing others by ensuring vibration-free home theater surround system
Home Theater System Installation
EDG assembles all home theater racks and home theater equipment in our facility and build and pre-wire all components as much as possible before delivering to the jobsite. Once on site, we'll trim and dress all wires for connections, install control systems, perform system tuning and optimization procedures, and then commission and debug the entire system operation.
Installing a high-end home movie theater requires intensive design and planning, a thorough understanding of performance requirements for electronics systems, and critical communication with home theater architects, home theater builders, and interior designers in order to meet everyone's needs. "DIY" is fine for weekend projects, but for an undertaking of this magnitude, turn to EDG to save money and end up with the home movie theater you really want.
From small TVs to mounted 4K HDTVs to 150 inch projector screens for your smart home theater system, we can meet all your television mounting, speaker installation, and entertainment needs.
Home Theater Work Gallery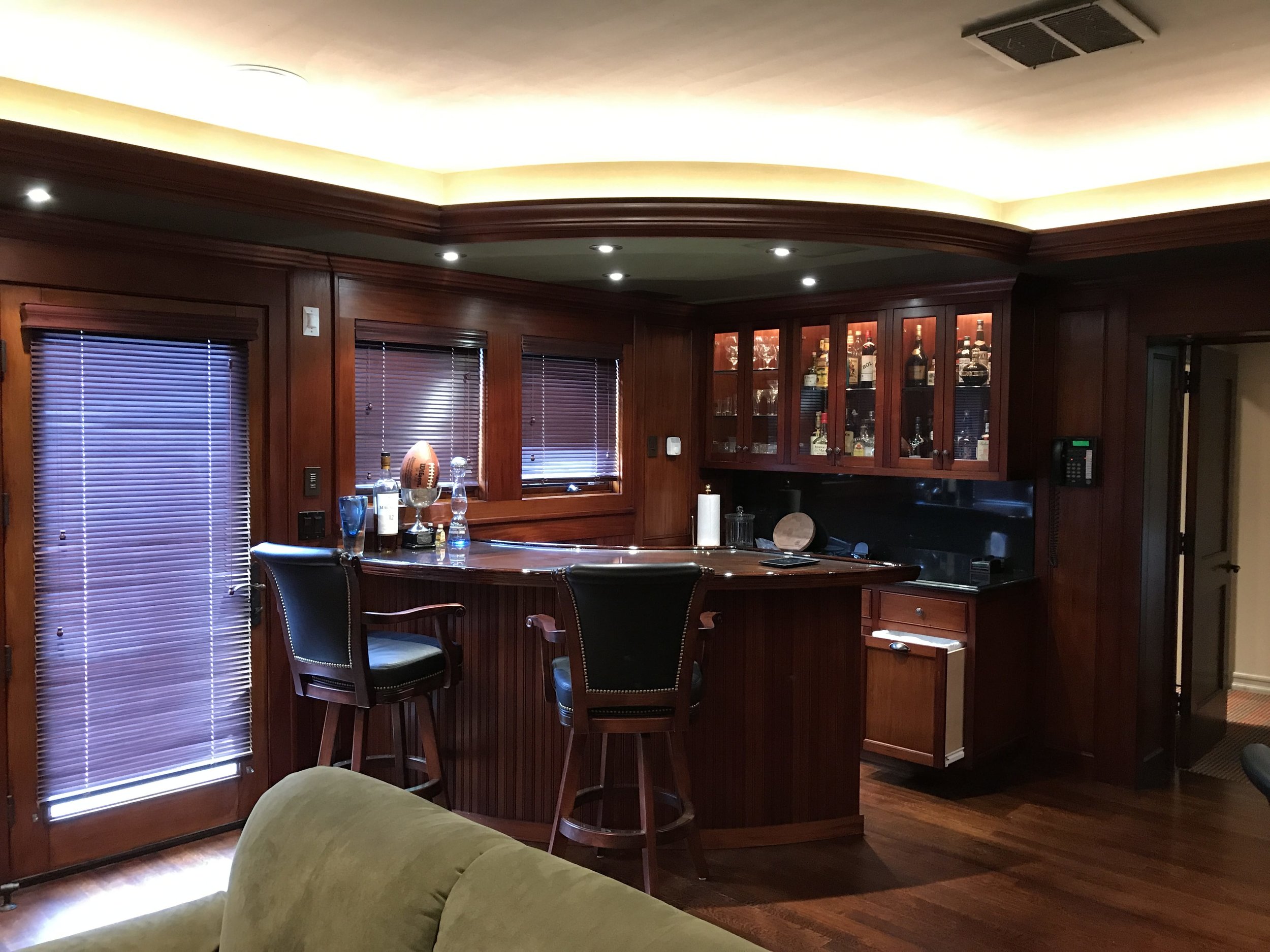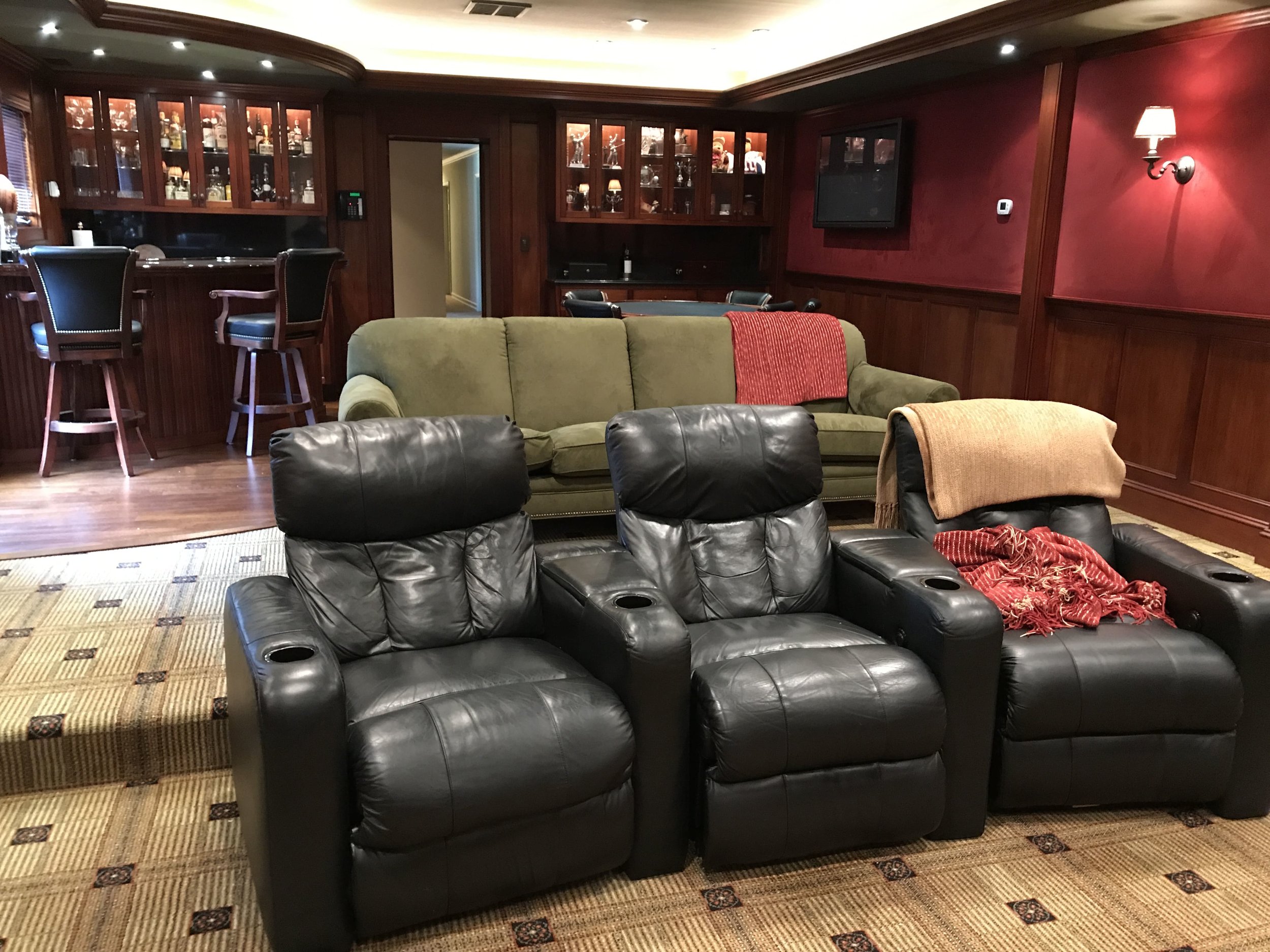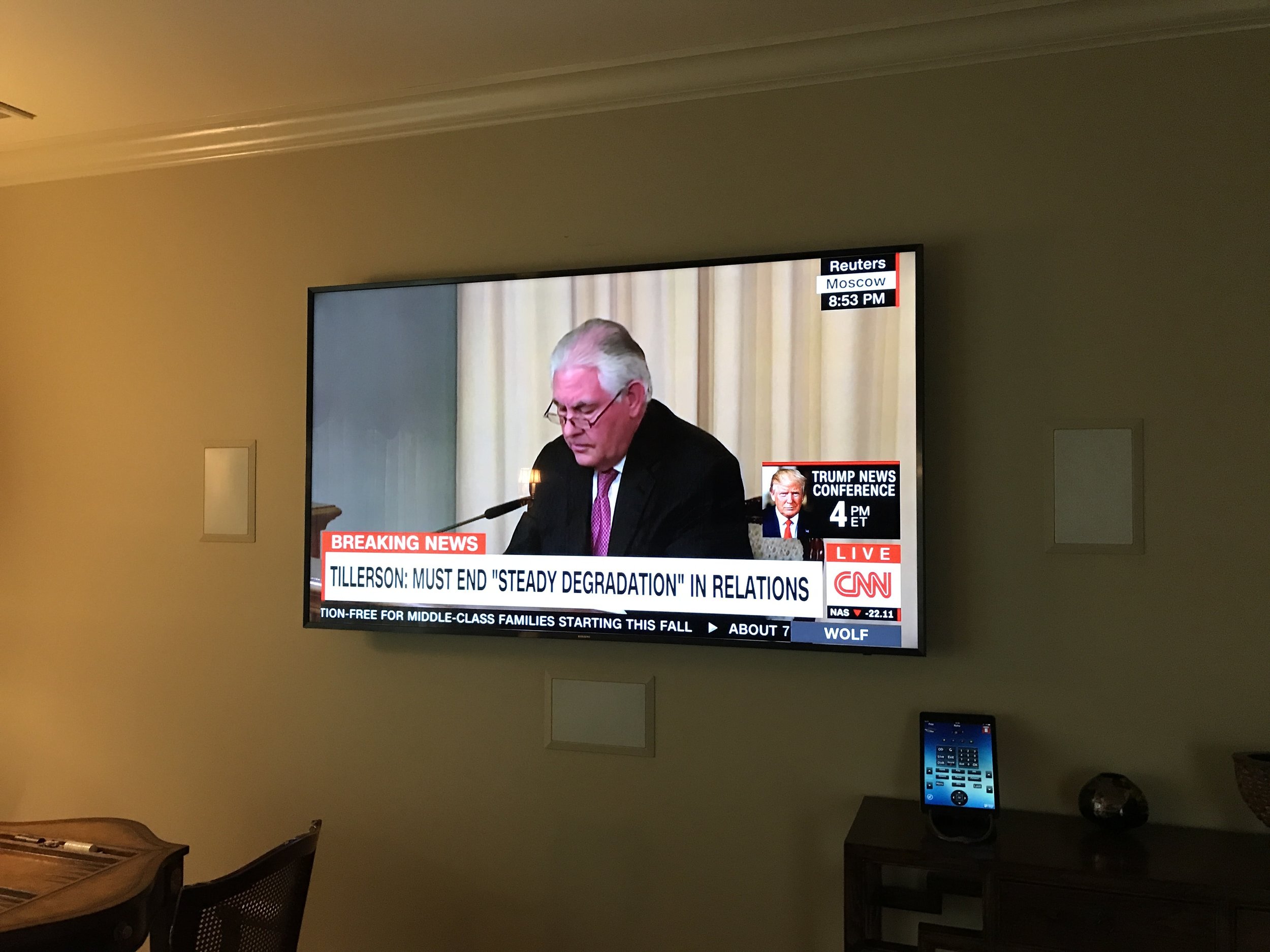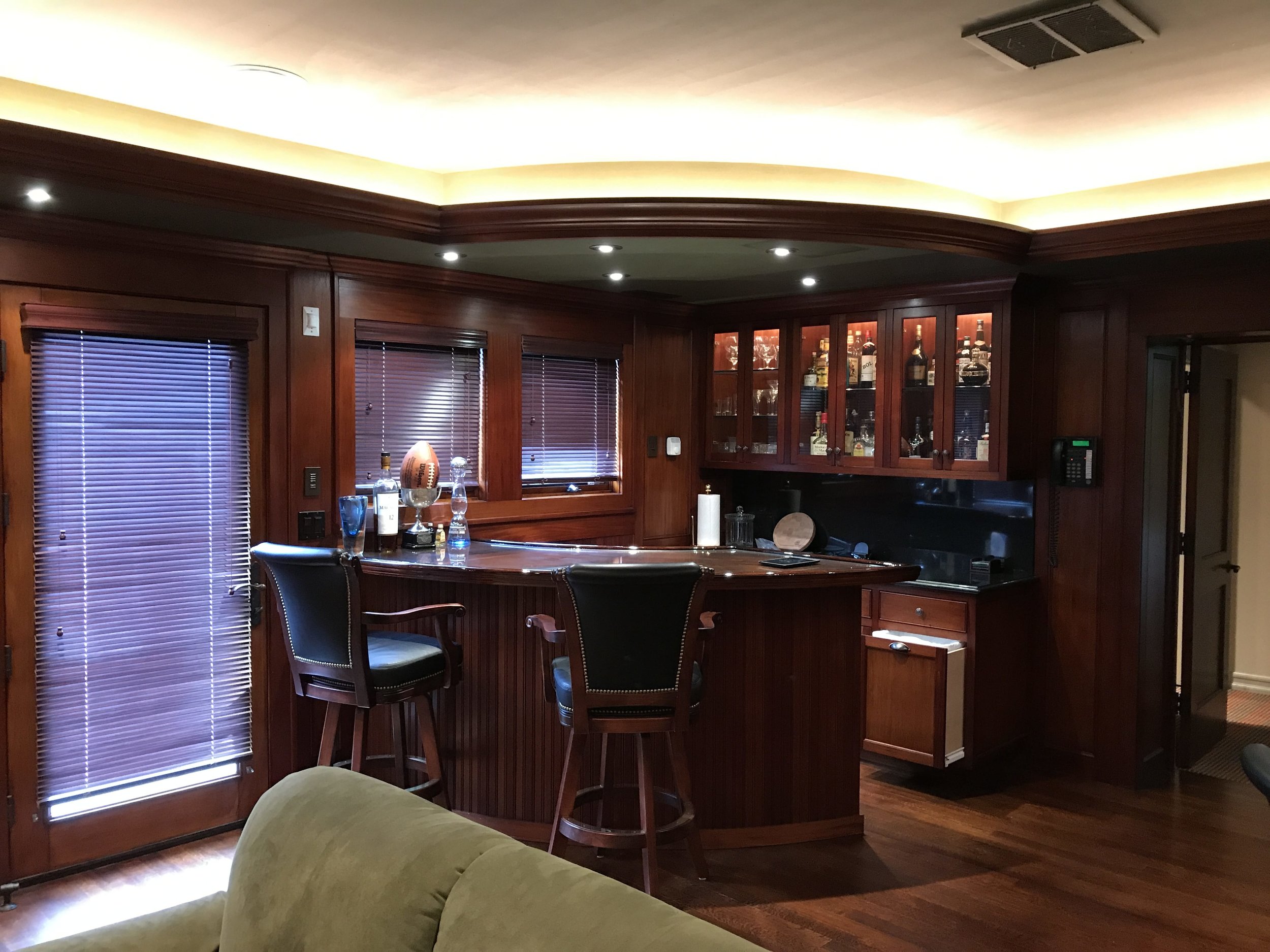 What you can expect
Watch Netflix, Amazon Prime or Hulu

Switch from Cable, Satellite TV and more

Change the volume for your home theater

Find channels and bookmark favorites

Control streaming devices like Roku